---
Let us just keep a record of the map as it is at 06:30am NZTime.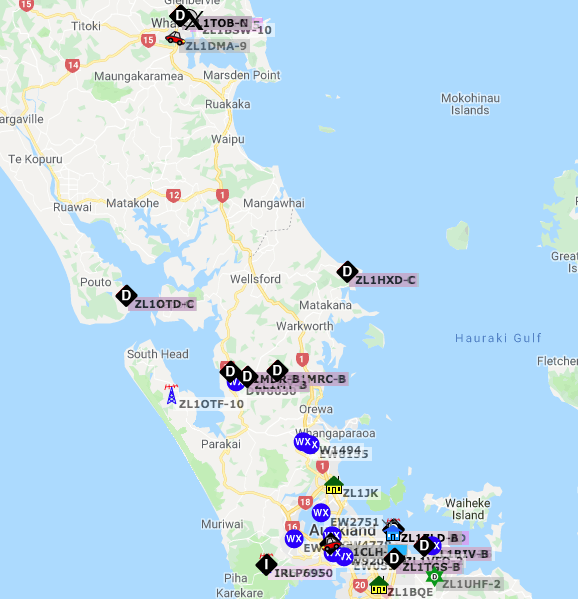 I will be driving from the little red car at the bottom of the screen grab, oddly to the red car ZL1DMA-9 in Whangarei – but between Wellsford and Marsden Point there is not a lot of digipeaters, so that is why I decided to do this little experiment.

From the rag chewing I heard on the local 2meter repeaters, there are quite a few people heading north today – so fingers crossed this little experiment will be successful – and I will consider any packet that is not mine captured via RF and iGated and Digipeaters between those areas as a success.

See you in 15 hours or so.